WE WILL CREATE A FUNCTIONAL WEB SITE FOR YOU!
Just a few of the clients that we have serviced. They are extremely happy with their sites and we continue to maintain them. Our client base is small but we are growing. Don't get taken by these other companies charging hundreds or even thousands of dollars for basic web site packages. For a new company or a personal page, we are the ones to use! Our fee is only $99.00 for up to 4 full pages with links, e-mail information, graphics, counters, etc. We can even maintain it for only $10.00 per month! $99.00 for the entire year! Page up-dates, changes, corrections, etc. would be included in that price. All you would need to do is e-mail us your changes and they will be completed, usually within 24 hrs.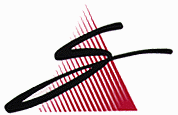 SOUTHLAND CLAIMS SERVICE, INC.
ROYAL ROOFING COMPANY
A-1 SECURITY ROOF COMPANY
LA HABRA CITY LITTLE LEAGUE
---